Outdoors Unlimited    

13375 National Road                                                 

Reynoldsburg, Oh  43068                                                   

Office  Hours:  Mon - Th :  10 -  5

​                          Fri -   Sat:  10 -  2

614-359-6246 Sheds/Buildings

614-561-9931 for Cabins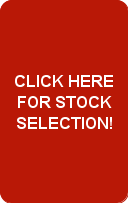 Outdoors Unlimited - 2-Story Rochester

    614-561-9931

2-Story Rochester Premier Series:

Floors: 4x4 skids, 2x4 floor joist, 3/4" Smart floor

       -Floor joist and smart floor treated (water and termite resistant)

Walls: 2x4 studs, 16" on center, 50yr LP siding 

Roof: 2x4 rafters, bubble wrap insulation, 40yr metal roof

Doors: 6x6 double doors and 1 single door

Vents: Ridge vent

Stairs: Corner stairs

*8" gable overhang

*Choice of door trim 

Sizes below include 5ft porch:  example = 17 x 16 (12 x 16 with a 5ft porch)

Purchasing Options for the 2 Story Rochester:

Purchase Outright: Cash, Credit or Check

Installment Loan: Interest Rate is based on your credit score

Rent to own: Guaranteed approval an no credit check.  

The maximum you can finance on the rent to own program is $20,000.  

Example:  Payment on the $20,000 maximum is $740/mo plus tax.

The deposit for the rent to own program is 15% down on the 2 Story Rochester.