Outdoors Unlimited

13375 National Road

Reynoldsburg, Oh  43068

(614) 359-6246

 Contact: 614-359-6246 614-561-9931

outdoorul@hotmail.com

Outdoors Unlimited ® 13375 National Road, Reynoldsburg, OH 43068

VISIT US AT:    OUTDOORS UNLIMITED

                           13375 NATIONAL ROAD

                           REYNOLDSBURG, OHIO  43068

Our swing sets, sheds, cabins, barns, playhouses and gazebos are built using the highest quality materials, and crafted with many customized options and designs.  Before you purchase elsewhere make sure to visit us.  Old Fashioned Quality and Craftsmanship is our specialty.  We also offer a rent to own program on all of our buildings.  This is a great alternative to paying costly storage fees.  We deliver and build on-site in Ohio and  other states.  Please call for delivery area outside of Ohio. 

* Prices on our website are subject to change.

  Customer is responsible for all ground prep.

​NO DEPOSITS REFUNDED ON CANCELLED ORDERS.

   OUTDOORS UNLIMITED  (614) 359-6246

Quality Built Sheds, Garages, Cabins, Playhouses, Swingsets

PLEASE CLICK ON RTO NATIONAL BELOW  FOR OUR RENT TO OWN APPLICATION.  

THERE IS NO CREDIT CHECK AND GUARANTEED 

APPROVAL.

***** phone calls anytime!*****

DISPLAY LOT HOURS

      Monday: 9:00am - 3:00pm

     Tuesday: 9:00am - 3:00pm

Wednesday: 9:00am - 5:00pm

   Thursday: 9:00am - 5:00pm

         Friday: 9:00am - 3:00pm

    Saturday: 9:00am - 2:00pm

Sunday and Evenings by appointment

***** phone calls anytime!*****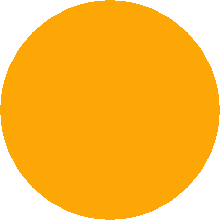 CLOSED

MONDAY SEPTEMBER 7TH

FOR LABOR DAY!