barns and sheds Columbus Ohio, storage barns, storage sheds, portable sheds, portable barns, yard barns, yard sheds, yard barn, yard shed, utility shed, utility sheds, preferred structures, preferred structures sheds, preferred structures barns, preferred structures cabins, rent a shed, rent to own sheds, sheds for sale near me, rent a shed, Preferred Structures, Preferred Structures Sheds, Lofted Barns, Lofted Sheds, Garden Shed, Gable, Shed, Storage Shed, Utility Sheds, Barns, Sheds, wood sheds, wood shed, utility sheds, utility shed, hi wall barns, hi wall barn, lofted barn, lofted shed, storage sheds for sale near me, storage sheds for sale, rent a shed
Outdoors Unlimited    

94 Humphries Drive                                                

Etna, Oh  43068

Monday:       10 - 5

Tuesday:      10 - 5       

Wednesday: 10 - 5

Thursday:     10 - 5

Friday:          10 - 2

Saturday:      10 - 2

Sunday:        CLOSED                                            

Call/Text: 614-359-6246  or




GET A FREE 

TREATED RAMP!

worth 6ft $175 or 9ft $250 with any

Maintenance Free All Metal Stock or New Building

For the Whole Month of October!

$$$$$$  Quick & Easy  $$$$$$ 

Upgrade Home Improvement Financing Available!

10 - 12 - 15 year!

No penalties for early payoff!


Preferred Structures Storage Sheds

Ranch Utility Shed

*Prices Below Include: 

6'h x 6'w double doors with choice of decorative door trim

Choice of two 24" x 36" windows in white, brown or black or two transom windows

Aluminum threshold to Protect Entry

Spring loaded door latches

Add a treated 6' ramp: $150

Comes Standard with Exceptional Quality And:

50 year LP SmartSiding Painted

Very Low Maintenance (10 year warranty paint)

Choice of color for siding and trim

Silvertech backing (radiant barrier to keep shed cooler and brighter)

40 year metal roof with choice of color with R7 Vapor Barrier

12" overhang on gable ends

three vents:  two gable vents and ridge vent

​Choice of decorative door trim 

t-handle with lock and keys

aluminum threshold to protect entry

spring loaded door latches with padded handles

​3/4" PerformMax Flooring with a 25 year warranty

2 x 4 trusses (14" wide buildings 2 x 6 trusses)

2 x 4 treated floor joists 16" oc (14' wide buildings 2 x 6 floor joist)

Dimensional Shingles instead of Metal Roof (add 16%)

Add a treated 6'w x 5'd treated ramp: $150


Comes with your choice of: 

choice of :

two transom windows or

Choice of:

two (24" x 36" ) windows that raise open and have screens  or


Paint color selection for:

Siding & Trim

You can select a siding color and a trim color.

Urethane Upgrade: $200 for

the entire building.  If you  would like to urethane just

the double doors there is no upcharge.

Metal Roof Colors

(Free): 

If you would like the 

​Griptex it is a $200 upgrade.

Decorative Door Trim Selection: No Charge

Other Decorative Options for Double Doors:  No Charge

Double Doors same color as Decorative Door Trim

*If you prefer:

NO windows 

NO PROBLEM! 

 *You will receive a $150  discount ($75/per window)

* if you would like to add a third color:  $50 upcharge

​3% of base price on Ranch Utilities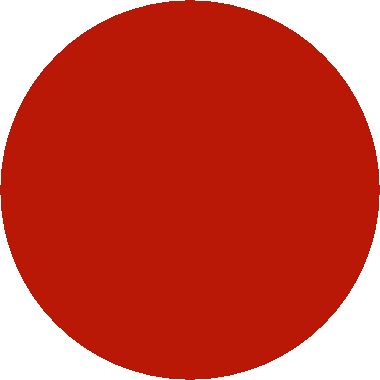 Bump Sidewalls to 8ft

Add 8' sidewalls to a Ranch Utility

Only 3% of base price!