Outdoors Unlimited    

13375 National Road                                                  

Reynoldsburg, Oh  43068                                                                            

Outdoorul@hotmail.com                                          

   Winter Hours:  Display Lot Open 24 hours

   Office Hours:   Please Call

   614-359-6246

   614-561-9931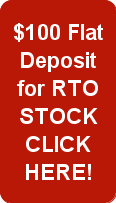 10 x 12 Premier Garden Shed

This building can be delivered to you in 7-10 days.

or Order New

and Customize your Shed!

​Call:  614-359-6246  or  614-561-9931

Building: M

10 x 12 Premier Garden Shed 

Low Maintenance LP 10 year paint warranty!

50 yr LP Smart Siding stained

40 yr metal roof

 7' side walls

8" overhang on gable ends

double doors 6'h x 6'w with decorative door trim

wall studs 16" oc

3/4" smart floor, (treated, water and termite resistant)

two gable vents

treated floor joist 

treated runners

Total: $3099   or

Rent to Own:  Please Call



10% OFF

$3099 - 10% = $2789.10

Rent to Own:

60 mo: $99/mo

48 mo: $116/mo

** or order new and customize your building. Choose your own colors, add options, change door location. 5% off all new builds.

Call: 614-359-6246 or

        614-561-9931