Outdoors Unlimited    

13375 National Road                                                  

Reynoldsburg, Oh  43068                                                                            

Outdoorul@hotmail.com                                          

   Winter Hours:  Display Lot Open 24 hours

   Office Hours:   Please Call

   614-359-6246

   614-561-9931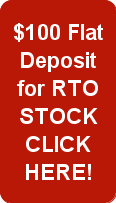 10 x 12 Premier Garden Shed 

This buiding can be delivered in 7-10 days

or Order New

and Customize your own Shed!

Call:  614-359-6246  or  614-561-9931

Building: FF

10 x 12 Premier Garden Shed - Low Maintenance LP 10 year paint warranty!

50 yr LP Smart Siding painted

30 year dimensional shingles

7' side walls

8" overhang on gable ends

double doors 6'h x 6'w with decorative door trim

3/4" smart floor (treated, water and termite resistant)

two gable vents

treated floor joist

treated runners

Total: $3099 or

Rent to Own:  Please Call



10% OFF

$2776 - 10% = $2498.40

Rent to Own:

60 mo: $89/mo

48 mo: $104/mo

** or order new and customize your building. Choose your own colors, add options, change door location. 5% off all new builds.

Call: 614-359-6246 or

  614-561-9931